What is Desktop as a Service?
Desktop as a Service is a variation of virtual desktop infrastructure (VDI) in which desktop operating systems run off of virtual machines on servers in a cloud provider's data center. The DaaS provider will handle securing, storing and backing up the user's data, as well as upgrades for their service and supported applications.This cloud computing model offers benefits such as disaster recovery, data security, cost savings, enhanced performance, flexibility, and much more. So, it's no wonder why the DaaS market is increasing as SMBs take advantage of these features in order to ensure their future prosperity.
Why Desktop as a Service is Right for you in 2020
Insurance firms and agencies are embracing the desktop as a service trend that is gaining momentum with the advent of remote desktop services offered by cloud providers. This is primarily due to the rigid regulatory requirements the industry faces, as well as the large amounts of data and various applications used, which can be properly secured with DaaS.If your business is looking for an alternative computing model, here are several reasons to consider a switch to Desktop as a Service:
Save Money
Migrating to a DaaS will save your SMB money by lowering hardware, device, data center, and other operating costs.
Stay Ahead of the Curve
Information Technology is a competitive differentiator for your business, no matter what industry you are in. Free your IT administrator from the time-consuming task of Windows desktop management and allow them to focus on Web and Mobile application administration, as well as new, innovative projects that will serve the company's best interests in the future.
Leverage Data
Data is invaluable to the insurance industry, yet, many firms and agencies are not sharing and leveraging their data between departments. With a Data as a Service computing model, employees in different departments are able to access real-time data streams from anywhere in the country, or the world.DaaS can help your IT department leverage data in other ways, as well. Cloud providers will offer a level of expertise on security risks and compliance mandates that your business faces, helping you to protect all of that data, along with the well-being of your company.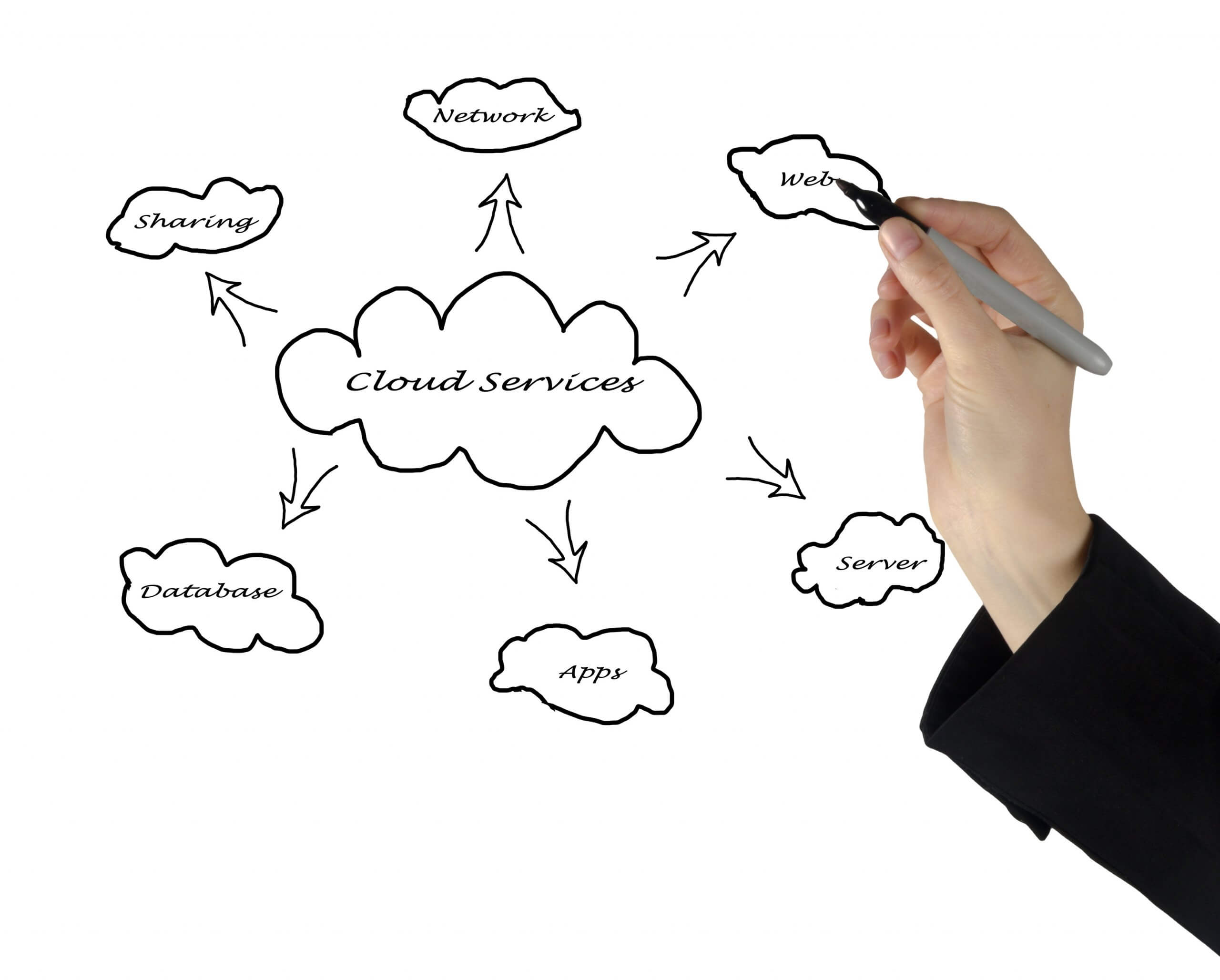 Reliable Backup and Recovery
Unlike an in-house data center, Desktop as a Service providers have multiple facilities in order to reduce downtime and respond to hardware failure in the event of a natural disaster.
DaaS vs. Virtual Desktop Infrastructure
DaaS and Virtual Desktop Infrastructure (VDI) are both cloud-hosted desktops that offer benefits such as cost savings, enhanced security, increased productivity and simplified management. However, there are key differences that you should consider before deciding which option is best for your business.The primary difference between the two models is that VDI is maintained by in-house IT administrators, while DaaS is completely outsourced to a third-party cloud provider, freeing your IT staff to work on applications and other projects that will serve the company. Therefore, with VDI, you will still need a physical data center. But with DaaS, you will not.
Benefits of DaaS
DaaS provides all of the benefits of VDI, plus additional cost and time savings, and less stress. If you are an SMB who wants to implement a virtual desktop system, but found VDI to be cost-prohibitive, then DaaS is likely a better option for you. Under this computing model, IT administrators can hand over their hardware management duties to a cloud provider and focus on managing applications, clients and desktops, instead. Cloud desktops also reduce stress on the company by providing more reliable backups and disaster response, as well as greater flexibility, mobility, and ease-of-experience for users.Desktop as a Service is likely the best option for your SMB if your applications are largely cloud-hosted and your staff needs the flexibility of working from anywhere.
Benefits of VDI
VDI is a valuable option for many businesses because it solves common problems that they face, such as security issues, accommodating virtual workers, collaborating efficiently, and data organization. Additionally, implementing virtual desktops saves businesses money by reducing desktop management and support costs by as much as 50-70 percent. Although the upfront costs of VDI are high, ongoing costs tend to be lower than DaaS. VDI also offers IT administrators full, centralized control over the operating system and application data, as well as the ability to install new software and download software updates more efficiently.Virtual Desktop Infrastructure is probably the best option for your SMB if your applications are predominantly located on-premises (and not available on the cloud) and the majority your staff works from an office, connected to the corporate LAN.
DaaS Solutions
Alexant's iDeskCloud Workspace is a Desktop as a Service solution that was designed with small- and medium-sized businesses in mind. Our clients enjoy:
Mobility
Access your desktop, applications and corporate network from anywhere, and at any time, from all of your devices. Enjoy the same look and feel whether you're working from your PC, laptop, tablet or smartphone.
Savings
Reduce costs and eliminate inefficient processes that go along with traditional on-site systems. You will also wipe out capital expenditure spending on infrastructure.
Security
Your applications, data and workspaces are protected with firewalls, at-rest and in transport encryption, identifier chip technology on internal hardware, and 24-7-365 monitoring.
Reliability
Our service-level agreements guarantee that your workspace is always available. We store your applications, data and workspaces in world-class facilities, and provide business continuity by backing up and securing data at a secondary location in the event of a disaster.
The iDeskCloud Workplace will provide you with the ease of a single dashboard and the convenience of having every platform, report and program in one place, driving efficiency and productivity in IT. Learn more about our iDeskCloud Workspace.